A Cosmic Connection:
Sparkl Fairy Couture x Wolven Threads
In a harmonious fusion of enchantment and eco-consciousness, the collaboration between Sparkl Fairy Couture and Wolven Threads emerges as a beacon of innovation within the fashion landscape. Sparkl Fairy Couture, celebrated for its whimsical designs, converges its magical aesthetic with Wolven Threads, a pioneering sustainable fashion brand that weaves environmental responsibility into the very fabric of its creations. United by a shared vision of beauty that transcends traditional boundaries, this collaboration embarks on a journey where the ethereal allure of Sparkl Fairy Couture dances in unison with Wolven Threads' commitment to sustainability. Together, these two fashion powerhouses invite all fashion enthusiasts to partake in a magical narrative that reflects the transformative essence of conscientious couture.
Venturing on a Journey of Whimsy and Responsibility
The synergy between Sparkl Fairy Couture and Wolven Threads is nothing short of magical. Sparkl Fairy Couture, with its ethereal designs and fantastical motifs, has captivated the hearts of dreamers worldwide. Embracing the spirit of individuality and the fantasy within, the brand has carved a niche as the go-to destination for those seeking to infuse a touch of magic into their everyday lives.
On the other side of the spectrum, Wolven Threads stands as a beacon of sustainability in the fashion realm. Rooted in a community-centric ethos, the brand has become synonymous with eco-conscious activewear, redefining the very essence of style with a deep commitment to minimizing environmental impact. Their innovative use of post-consumer recycled plastic in their apparel not only epitomizes fashion-forward thinking but also serves as a testament to the transformative power of sustainable practices.
Alchemy of Ethereal Designs
and Eco-Friendly Threads
The collaboration between Sparkl Fairy Couture and Wolven Threads represents a harmonious marriage of otherworldly aesthetics and environmental responsibility. The Lynx Collection is designed in a fierce leopard print and crafted from recycled materials. Fantasy and sustainability coalesce to create a unique and empowering narrative.
As Sparkl Fairy Couture brings its magical touch to the design table, Wolven Threads contributes its dedication to eco-friendly practices, resulting in a collection that not only dazzles with its enchanting visual appeal but also resonates with a deeper commitment to the planet. The fusion of spellbinding elements with sustainable fashion is a testament to the evolving consciousness within the industry, proving that style and responsibility can indeed dance together in perfect harmony.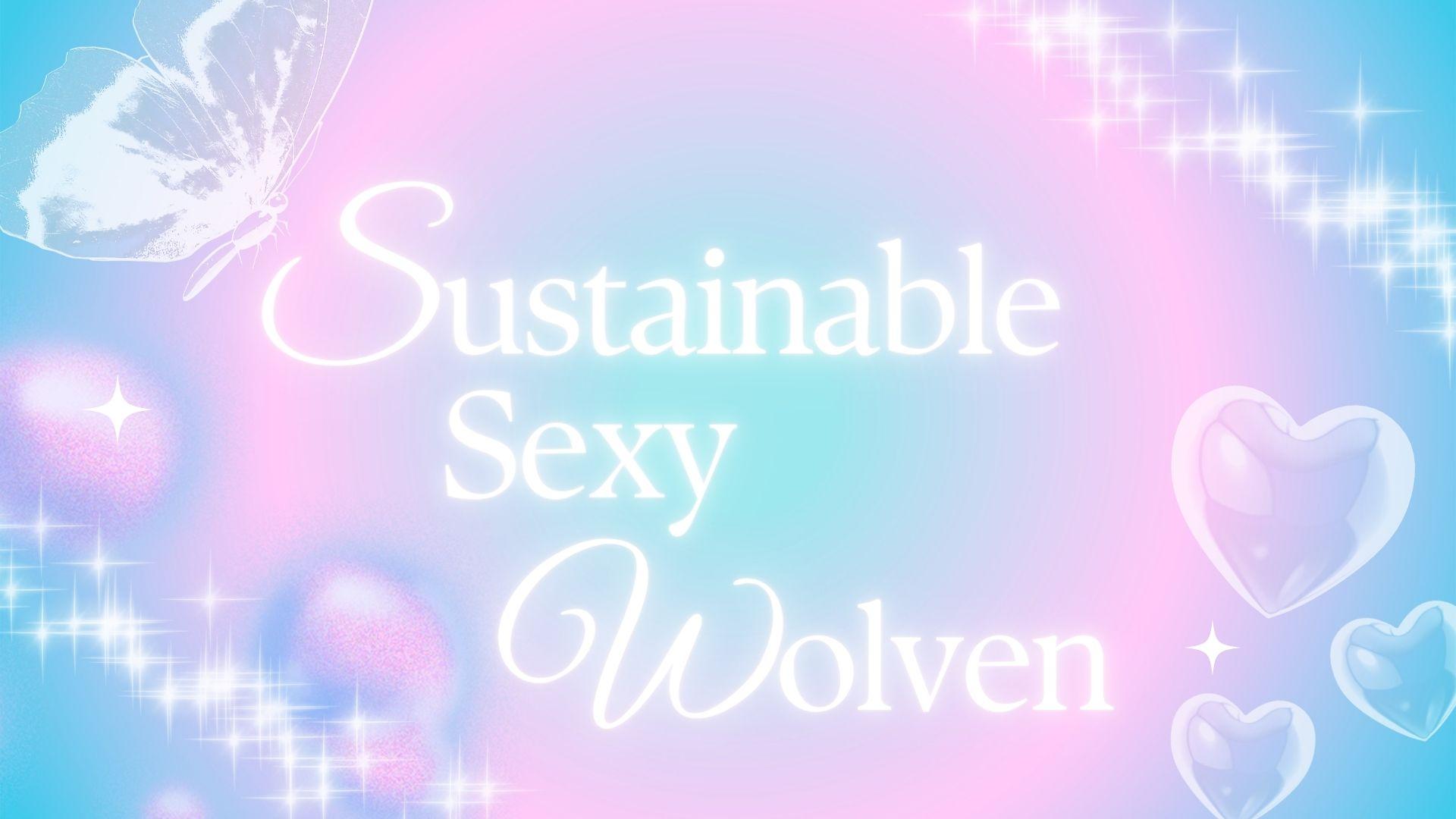 Celebrating Individuality and a Greener Tomorrow
More than just a collaboration, this partnership stands as a celebration of individuality and a collective commitment to a greener tomorrow. Sparkl Fairy Couture and Wolven Threads invite fashion enthusiasts to embark on a journey where fantasy and reality converge, and where the choices we make in fashion can echo positive change in the world.
This collaboration serves as a reminder that, in the ever-evolving landscape of fashion, innovation not only lies in captivating designs but also in fostering a sustainable and inclusive future. As Sparkl Fairy Couture and Wolven Threads unveil their co-created masterpieces, they beckon us all to step into a realm where the magic of fashion extends beyond the aesthetic and embraces a transformative, eco-conscious narrative.
Remember: true seduction lies not only in the appeal of the garments but in the irresistible charm of conscious couture. So, slip into the magic, embrace the allure, and let your style tell a story that captivates both the heart and the planet. Sparkl on, tread lightly, and revel in an irresistible fashion revolution that is as sexy as it is sustainable.