How To Dress For The Winter Months Ahead

Let's be honest; as soon as the temperatures start to drop, a slew of Sparkl cold-weather outfits force their way into our seasonal wishlists. That's even more true when an utterly-uplifting, tranquil, and otherworldly flattering color galore is involved. For yet another season in a row, we thrive on colorful self-expression, emerging ourselves in a whimsical dream world where every Fairy, Mermaid, Unicorn Princess is invited.
That's why we rounded up a list of some of the best winter Sparkl fashion must-haves to keep you warm and stylish through this season.

PINK PUFFER JACKET

Time to let cutest ski-appropriate outwear take the lead. You know, those chic puffer jackets that seem like they belong in your Aspen-getaway suitcase? Go ahead and live the effortlessly cool sky-girl lifestyle from the comfort of your own home. You can thank the luxuriously-soft faux fur for that.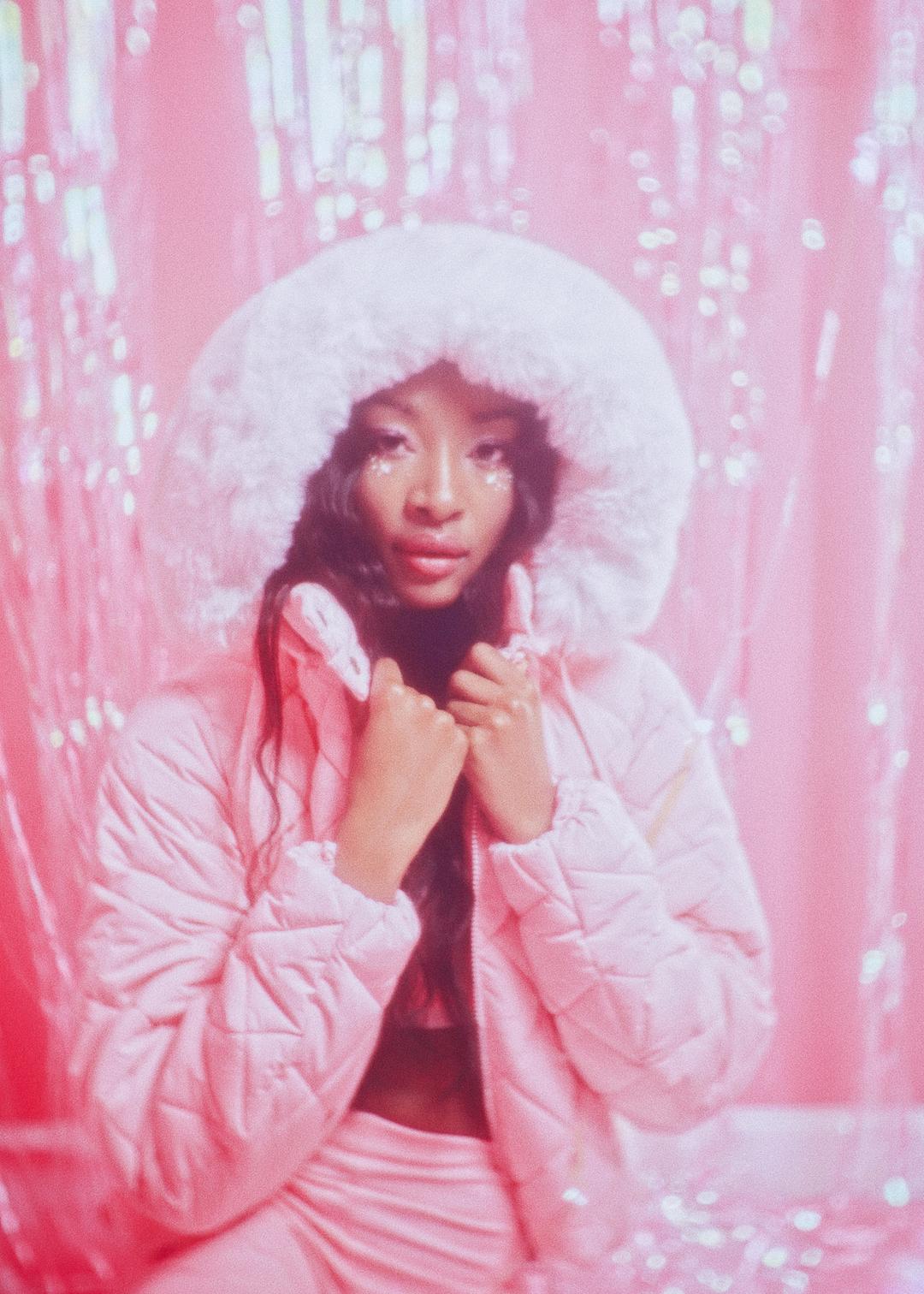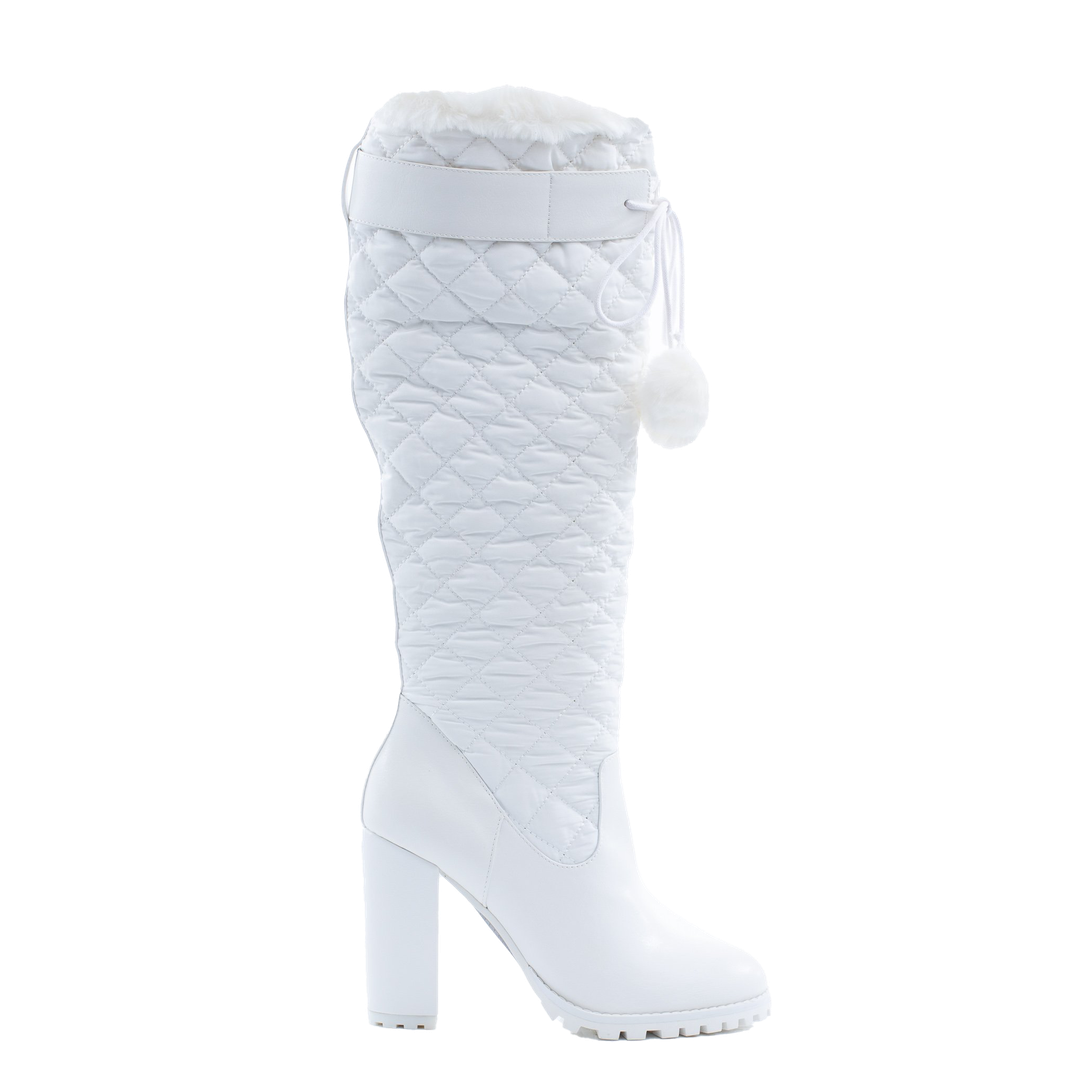 WHITE PUFFER KNEE HIGH BOOT

These white puffer knee-high boots are the equivalent of a winter wonderland. Talking about the most fashionable and comfortable way to stay warm and stylish at the same time. You can dress them up or down according to the occasion. From chunky sweaters and jeans to velvet dresses, everything is allowed.

LAVENDER MONOGRAM SILK TOKYO BELL TOP

Summer might be long gone, but silk tops for women remain a staple. Only this time they take the form of a long-sleeve monogram-printed silhouette that deserves a spot in every Sparkl Fairy's wardrobe arsenal. Style it with jeans, equally feminine skirts, wide-rise silk pants, and everything in between. The options are endless!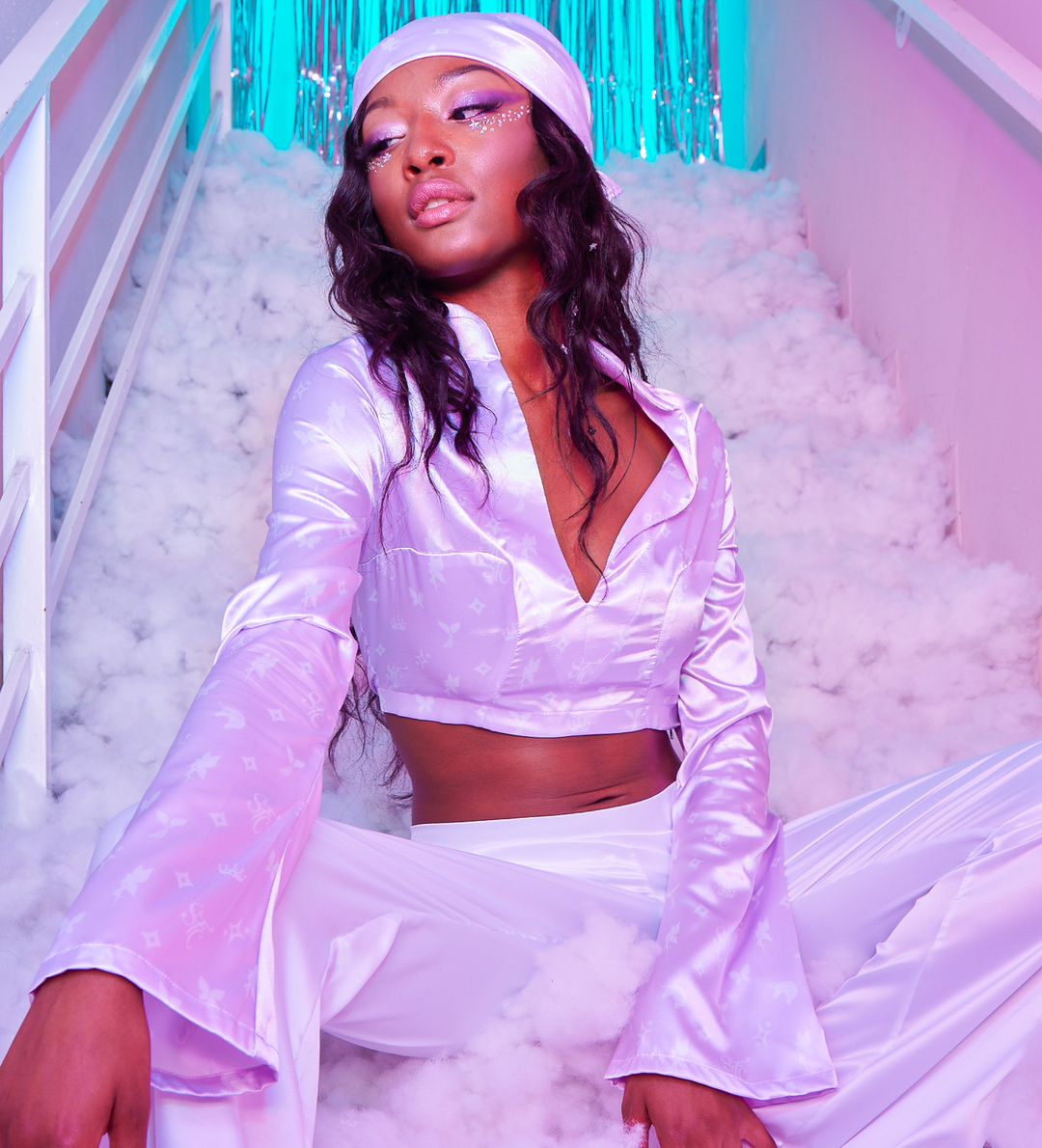 Our new Sparkl collection just dropped and it's available online! Make sure to secure a piece (or 5) and step up your cold-weather outfit game this season!

Join the Sparkl Fairy Couture lifestyle and keep up with discounts, new releases, and so much more!